SEA AND CITY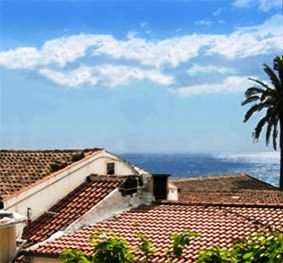 Ideal for anyone wishing to combine the liveliness of a stay in the city centre with a chance to enjoy a relaxing vacation, offering walks along the sea promenade and through the nearby fishing village set the heart of the city.
SERVICES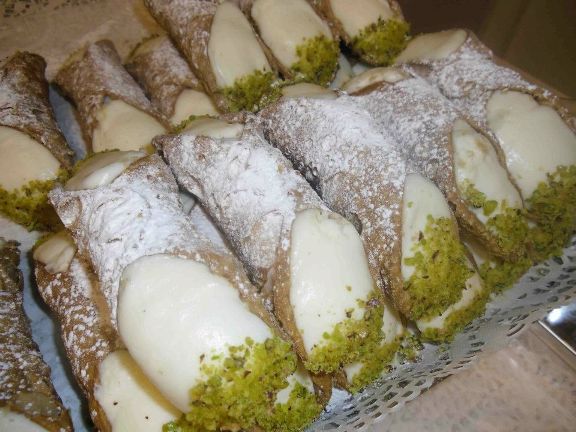 The area is really vivacious and everything is at hand: the newsagent's under the house, the church in the little square, the bank and shops, is rich in rotisseries, restaurants, fast-food and take-away, with a multi-screen cinema, concerts and various cultural events at the "Ciminiere" exhibition centre.
SHOPPING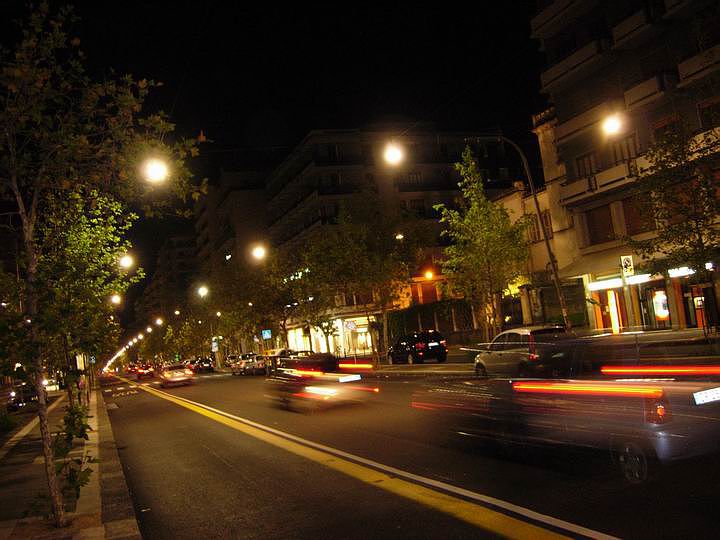 The nearby Piazza Europa, the elegant Corso Italia, Via Monfalcone, Via Giacomo Leopardi and adjoining streets offer the chance of shopping in both exclusive boutiques and inexpensive shops.
VISITS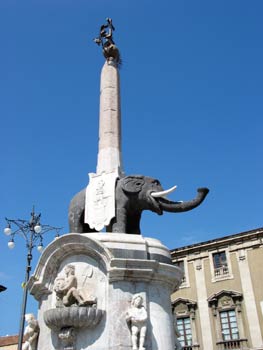 The Palacannizzaro, the Museum of the Sea, the Lava Stone Museum and Cannizzaro Hospital are all within easy reach.
And the city is only 40 km from Taormina, 60 km from Siracusa, and 6 km, or 10 minutes, from Acicastello and Acitrezza with its famous "faraglioni". You may also like to consider a daytrip to Palermo, Piazza Armerina, Ragusa, Modica or Noto.
VOLCANO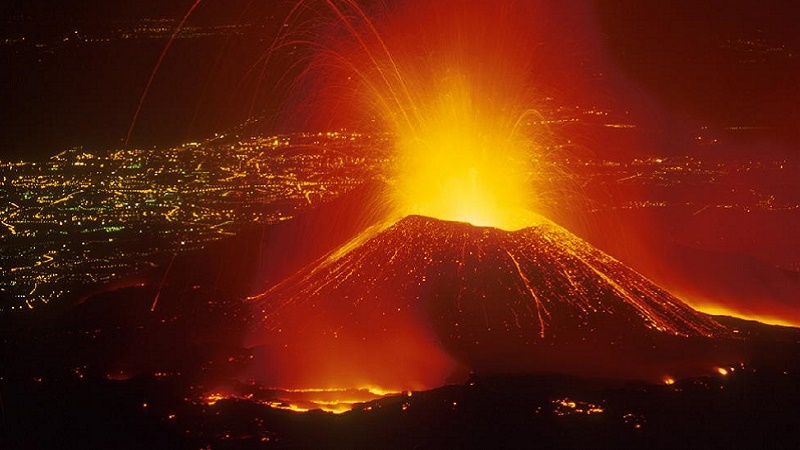 Catania lies at the foot of Etna Volcano, which towers over the territory in all its majestic beauty.
The more adventurous can try their hand at trekking on Mount Etna . Also, at 20 minutes by car, it is possible to go paragliding and hang-gliding. Greek and Roman archaeological sites are everywhere, testifying to millennia of history.
ENJOY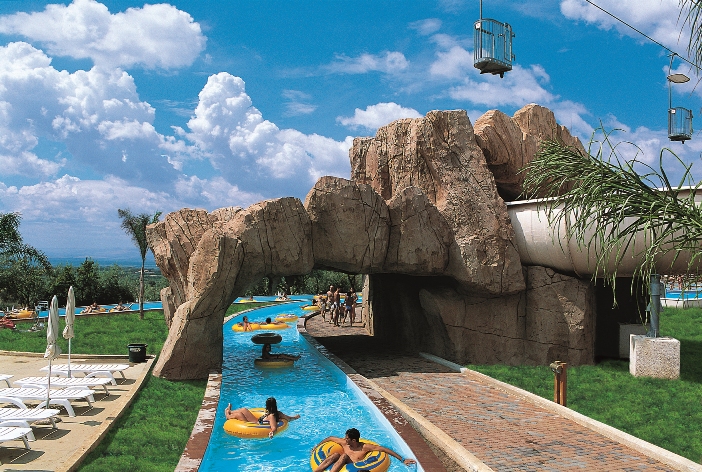 Children of all ages will be delighted to visit Etnaland (16 km), the largest water park in Italy.
And to visit too the adventure park of Milo.
Al mare ... in città
When I started this B&B business, I decided to design the rooms according to what amenities I like to have available when I travel. Even though Catania has a lot of great restaurants, I chose to include a kitchenette in all the rooms because I like the freedom and flexibility to choose whether to eat out or cook for myself.
I am particularly sensitive to environmental issues and especially the astronomic consumption of plastic bottles here in Italy. With this in mind, I have installed the BRITA micro-filtration system to each kitchen faucet so guests can enjoy unlimited filtered water without the need purchase and transport heavy plastic water bottles from the store.
The rooms, all with their own private bathrooms, are equipped with every comfort and have a loft with lava stone walls and a wooden roof that create a beautiful effect. Parents appreciate the separate loft area and children too love the sense of independence the separate sleeping space affords, all within the same room.
Rooms include independent air conditioning units, one or two TVs, a safe, and a balcony that overlooks a street or terrace with a partial sea view. You can check in at any time because we have a code system that allows you with a phone call to remotely access your room where you will find your electronic key. Luggage storage is allowed. Security cameras are on the property.

I am a travel agent and therefore offer all services related to the business: airline tickets, excursions to ETNA and CITTA' D'ARTE, tours, and car rentals.