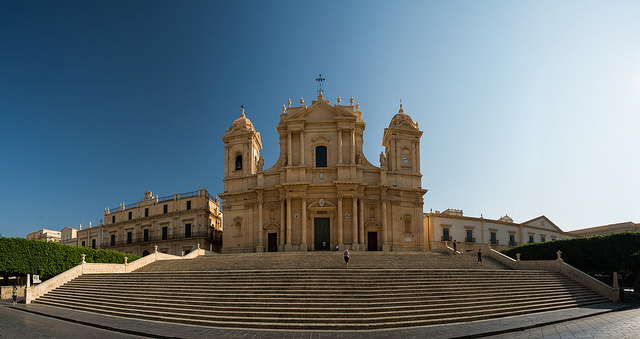 NOTO
The fame of Noto is owed to a tragic event, the earthquake of 1693 that left indelible signs in the whole area known in the past as the Noto Valley. After the earthquake that razed the old city to the ground, Noto was reconstructed on a new site according to the wishes of the Duke of Camastra.
The new city was organized around a structure, modern at that time, characterized by long, wide perpendicular streets, which are fringed by buildings of two or three floors. The whole city was reconstructed using the same Sicilian late Baroque style and the local stone characterized by golden shade and rosy tones. This structure gives an homogeneous aspect to the city that has inspired the historian of the art Caesar Brandì in defining it "the garden of stone."
This "garden" has been protected since 2002 by the UNESCO that has inserted it in the World Heritage List.